When Joop de Ruiter founded his company in 1979, it was a one-man, one-van band but with big ideas. Just two years on he opened his own workshop in Edam.
Setting sail
Over 40 years later, he has every conceivable skill and technological resource required to create outstanding luxury yacht interiors in-house. Yet no matter how far he's progressed, at the heart of the company's success are the long-serving and incredibly talented people working with him.
The shop foremen have been with the company almost from the start and everyone who works at Ruiter is an expert in their field. With decades of collective experience to hand, we offer a uniquely informed perspective on every project. Our commitment is to always push the boundaries, be that in an elegant detail or a ground-breaking new material.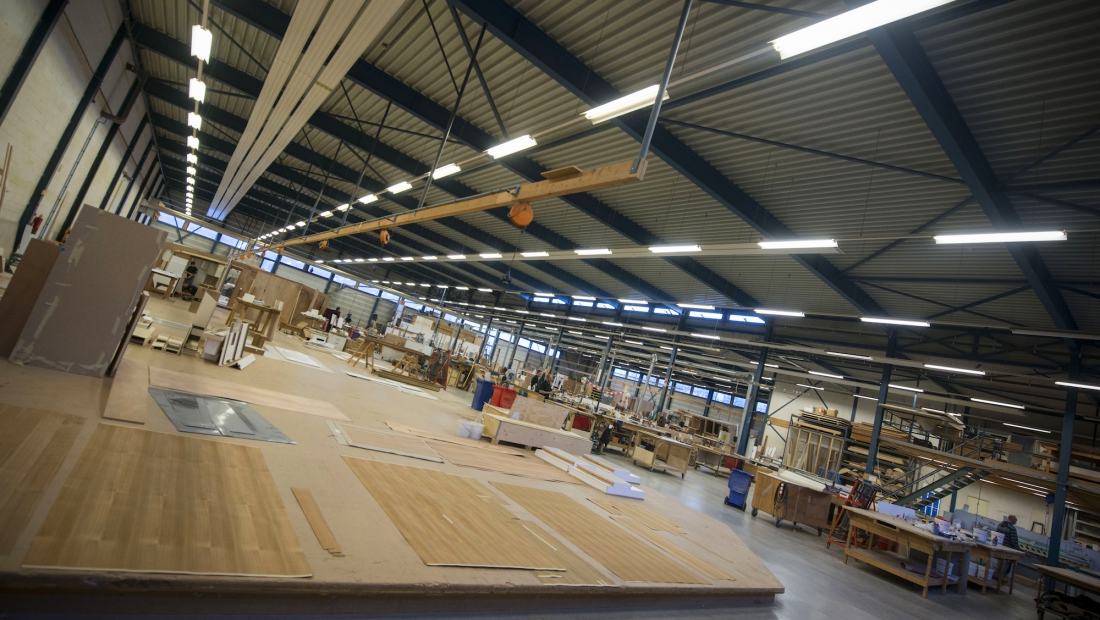 Making progress happen
In 2002 we moved to our current open plan premises including two massive workshops, a drawing office and a wood recycling plant heating the entire complex. 
The space allowed us to invest in CAD/CAM, our own spray shop and be leaders in establishing our own CNC department – a rarity for a shop like ours who usually only produce one offs.
From the outset we specialized in thinking unconventionally. That's how we pioneered building interiors in template form. Faster and more efficient, it delivers a superior product, with everything pre-lacquered before fitting. 
With us, owners have the chance to see their interior in life-size format before installation – including furniture mock-ups in place for extra realism.
Working together
The innate ability to not just understand a project's requirements, but see a better, more progressive solution keeps us fresh and exciting. It's an ability everyone who works here has.
Ultimately, our success and the quality of the service we provide are down to teamwork. Each of us enjoys working with the leading naval architects and yards around the world. And nothing gives us greater pleasure than to team up and work alongside ambitious owners.
Our interiors are built in a wide range of materials creating an environment in which other specialists can decorate and fit out to the owner's specifications.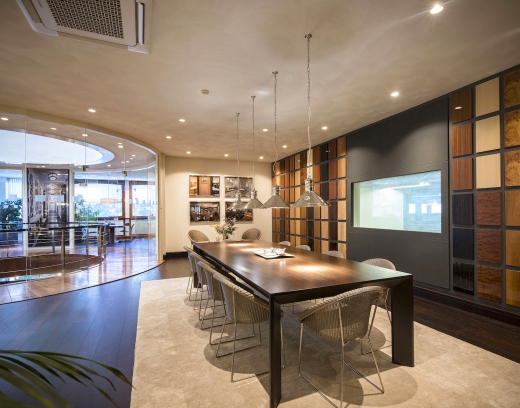 It all adds up to what we do
In the world of luxury yachts, the name Ruiter and the superlative interiors we build speak for themselves. That's how we prefer it, quietly getting on with what we do best. Exquisite interiors, from classic to minimalist to flamboyant on the boats you can see on our site.
While interiors become complex, with an increasing emphasis on curves and ultra-sophisticated layouts, we still appreciate the intricacies involved in working within the parameters of a camber and sheer.  No matter what technologies we harness, we believe in the purity and power of craftsmanship.
Since 1979, we have created over 90 luxurious interiors for a wide range of yachts of 35 meters and up. Plus numerous interior refits worldwide, with many for the most famous and award winning super yachts.
We can install your yacht interior at any place in the world - even when your yacht is under sail, thanks to the craftsmanship, engineering skills and smart logistics of our dedicated personnel. For us, flexibility is paramount to design, manufacture, supply and exceeding all our customer's needs.