Delivered

2015

Length

50.0 M

Interior designer

Guy Oliver (Oliver & Laws)

Shipyard

Pendennis Shipyard
Our responsibility here was to add a fitting chapter to an incredible story by creating an interior of the highest standard, in craftsmanship, materials, details and taste.
Photos: Edminston
Camper and Nicholsons built the Malahne in 1937 for renowned yachtsman, William Lawrence Stephenson. 
Once Hollywood's most famous yacht, Malahne roamed the globe in great style before serving in World War II and taking part in the Dunkirk evacuation.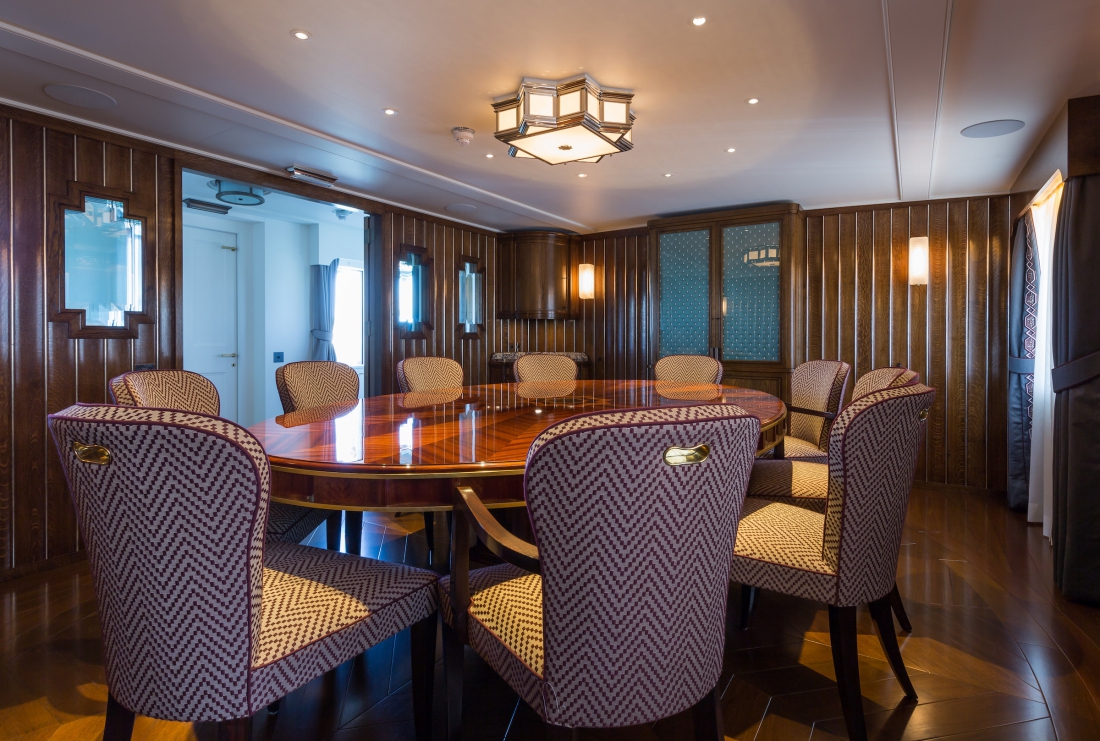 For her second life, the Pendennis Shipyard carried out Malahne's restoration. She was re-launched in March 2015, meticulously presented in the glorious Art Deco style specified by Guy Oliver of Oliver Laws.
 
Designer Guy Oliver's vision was both simple and daunting: "Produce a high quality interior that appears to date from the 1930's having been in constant use since that time and cared for to the highest possible standard". 
So, our interior was hand finished onboard, with painted surfaces brushed and veneers French polished. Cabinets were inlayed throughout the interior with ornate brass strips either patinated or plated in various finishes as specified by the designer.
The Thirties was a time when designers mixed exotic woods and unique cuts to enhance interior interest. We have honored their craftsmanship in our interior. 
So, the bookcase backgrounds are roto-cut Japanese tamo ash, while the master suite features sycamore veneers in a chevron pattern. European tiger oak defines the dining saloon and macassar ebony with bronze insets makes an eye-catching bar.  
For the parquetry in the guest passageway, old Burmese railway sleepers of iron wood have been re-used with inlays of saddle leather.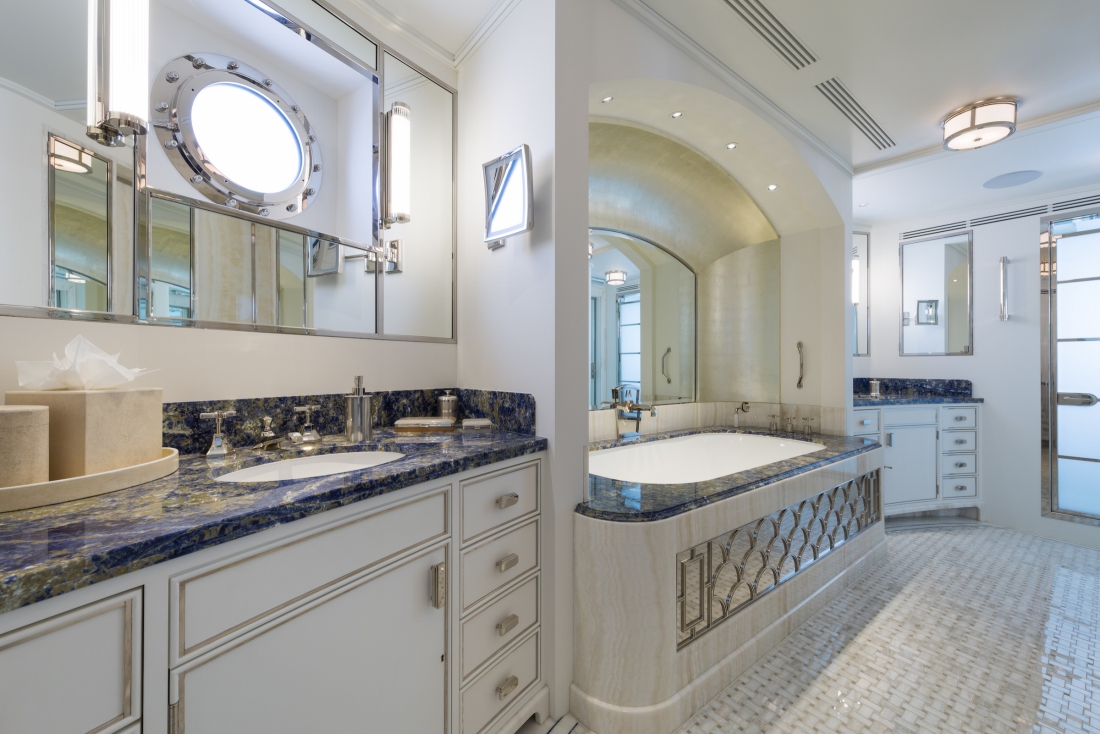 All interior detailing replicates that of the 1930's. In total, 24 different species of veneers were applied. There are 7 varieties of leather and 14 types of stone across 8 bathrooms, 2 Day Heads, the Saloon Bar and Dining room service cabinets. It should also be said that every update for modern luxury living is discretely underpinning all this elegance.  
The result of all this craft is magical: colors and a softness that make Malahne look like an authentic collection of desired, acquired objects, a ship with a pedigree not a design montage.