Delivered

2019

Length

23 M

Interior designer

Hoek Design

Shipyard

Claasen Jachtbouw
Hoek Design Naval Architects designed this unusual craft and our interior was delivered to Claasen Jachtbouw in May 2019.
Years after we delivered the interior of 55 M SY Adele, the owner decided he needed a chase yacht to support his Pacific sailing adventures. But he specified both a sturdy, working boat and one capable of transporting guests in the same level of comfort they'd experience on the mother ship.
Practical and luxurious: our interior balanced these seemingly competing elements. The cabins feature luxury carpets and bathrooms fitted with marble.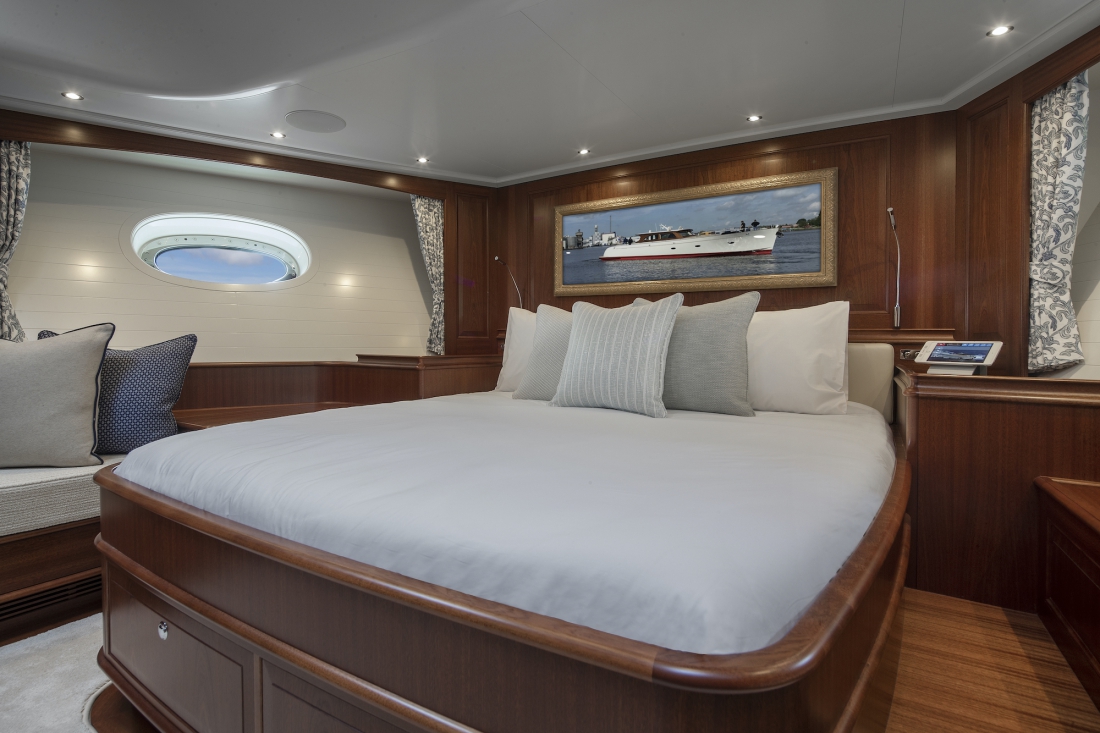 The working boat mahogany contrasts with the satin finishing – a detail taken from the Adele's peerless interior and providing a discrete link between the two.